Kick off with Casino at bet365's Premier League Bonus Weekend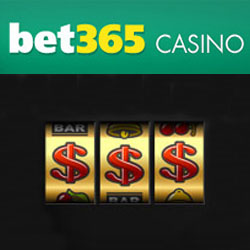 Savour the opening weekend of the English Premier League and get up to £600 in bonuses with Casino at bet365. Taking place on 16th and 17th August, Premier League Bonus Weekend is an exciting event of two halves.
 You can enjoy two great bonuses, the availability of which is timed to coincide with the first round of matches in the world's most popular Soccer league. First of all, make a deposit/transfer to your Casino at bet365 account on Saturday – and enter the offer code 1HALF – to get a 25% First Half bonus worth up to £200.
 You'll hardly have finished your celebration after netting that first bonus when another becomes available in the Casino at bet365. On Sunday you can get an even better 40% Second Half bonus of up to £400: simply follow up with another deposit/transfer, using offer code 2HALF, to receive this bonus.
 Even if you miss out on Saturday, you can still bag the 25% First Half bonus on Sunday. With a total of up to £600 available in brilliant bonuses, it's a great time to play the wide range of games on offer in the Casino at bet365.
About bet365
 bet365 is one of the world's largest online gambling groups with over 14 million customers worldwide. bet365 offers a Casino experience that's unrivalled. The Group employs over 2,000 people and is one of the UK's largest private companies.
 At the iGaming Business Affiliate Awards 2014, bet365 won Best Overall Affiliate Programme for the fifth year running and secured two Best Affiliate Programme Awards along with a Best Affiliate Manager Award.
 In the eGaming Review's Annual Power 50 for 2013, bet365 secured top spot for the fourth year running.