Win up to 25 prizes every day with Poker at bet365's Wrapped Up Rewards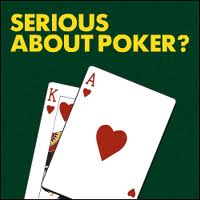 Open presents to win prizes every day from 1st until 31st December! Exclusively to Poker at bet365, there are five rewards on offer in each of the five festive stages. Unwrap your gifts and find out what's inside!
It's easy to enter Poker at bet365's exciting event as you have the chance to win iPad mini and cash prizes when you get just two Coins. You can open up to 25 presents every day, revealing a reward inside each one.
As you progress through the stages with Poker at bet365, there are progressively bigger cash prizes available. Simply unwrap all five presents in each stage to move on to the next.
To open presents, just get Coins by playing on the cash tables; you can unwrap your gifts twice as fast if you choose Poker at bet365's Premium Tables.
Open your presents now with Poker at bet365 and find out what prize is waiting inside.
About bet365
bet365 is one of the world's largest online gambling groups with over 14 million customers worldwide. bet365 offers a Poker experience that's unrivalled. The Group employs over 2,000 people and is one of the UK's largest private companies.