Betsoft Gaming launches new 3D Alkemors Tower Slot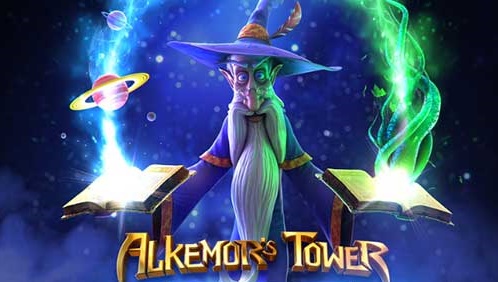 Betsoft Gaming, the originator and leader in true 3D cinematic gaming, have announced the launch of the latest game to join their blockbuster Slots3 collection of superior video slots – Alkemors Tower Slot. This incredible new game harnesses the proven power of Betsoft's proprietary design technologies to open a fantastical world unlike any other.
Alkemors Tower Slot is a five reel, any-way-pays true 3D video slot that brings the player into the mystical world of legendary wizard Alkemor, who harnesses vast power through various schools of magic. Like all Slots3 titles, Alkemor's Tower boasts an exceptional array of features centered around the forces of elemental magic – fire, earth, air and water – with each element having its own powerful, bombastic effect on the richly animated reels. With the correct combination of icons on the reels, Alkemor will teleport players to either the Magical Conservatory level of the Tower for an exploration of Nature Magic, or delve into Celestial Magic on the Arcane Observatory level to enjoy a generous free spins bonus. Any standard win can be doubled with the correct guess of a coin toss.
"Alkemors Tower Slot is a stunning example of the magic we at Betsoft can make with a video slot," said Mark McKeown, Betsoft's VP of Sales and Marketing. "We are again pushing against the boundaries of what technology can do, in creating this unique game experience. The four distinct elemental magic effects bring untold variety to the gameplay, giving this game tremendous replay value. With an exceptionally strong theme and absolutely gorgeous graphics, Alkemor's Tower is poised to surpass the popularity of many of our games to date."
You can play for fun the new Alkemors Tower Slot here

Best BetSoft Casino

100%

100%

2222%

400%

1000

$300 €

$1200 €

$250 €

$500 €
Betsoft Gaming launches new 3D Alkemors Tower Slot