Bingolicious Bingo Tourney at CyberBingo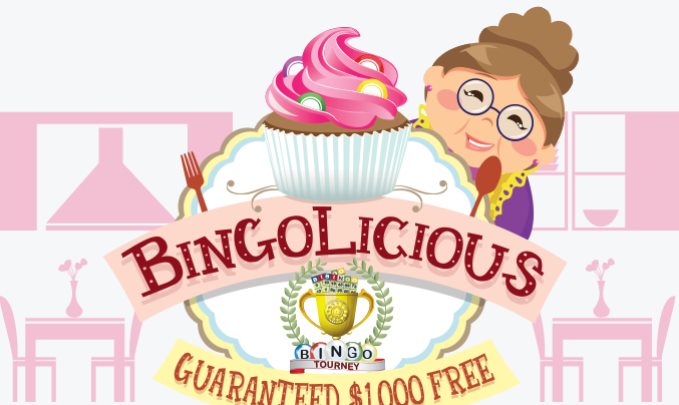 It's Friday night, it's 8:00PM EDT and it's time to enjoy the sweet taste of winning in CyberBingo Bingolicious Bingo Tournament.
Be a CyberBingo Bingolicious Tourney Winner
There's a delicious $1,000 in prizes up for grabs every week to CyberBingo tourney winners, all you have to do is play at Bingolicious Tourney games and if you win the most games throughout the evening, you could be CyberBingo Tourney winner of $300 cash!
Join CyberBingo for some Bingolicious fun and a taste for the very best in bingo games, every Friday night from 8:00PM EDT till 11:59PM EDT and you could be a CyberBingo Bingolicious Tourney winner.

Tourney Rules
Only Bingo Games played in the Tourney Room during the Bingolicious Tourney (8:00PM EDT till 11:59PM EDT) are applicable

Only Active Funding players who deposit at least once in the last 30 days are eligible to receive the above prizes

Multi-part games – Winning any part will count towards the tournament with a maximum of one win per player per game

In the case of a tie in total games won, the higher ranking and prize for that specific ranking will be given to the player that reached that winning total first

A player may only be a Top 10 winner once every month

Cash Prizes will be credited to the players' accounts automatically the following day

1st to 5th place prizes will be credited as cash, 6th to 10th place prizes are bonus funds

General website rules apply