Microgaming Announces New Gaming Solutions Pegasus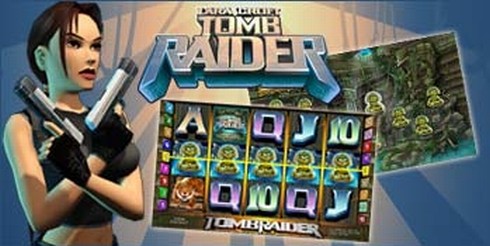 Two Huge Announcements From Microgaming Sets the Isle of Man Developer Ahead of the Competition Thus Far in 2015 as Pegasus Gaming Solutions Launches and Lara Croft Turns Ten!
Microgaming is continuing to set gaming operators up to succeed with the announcement of its recent launch of Pegasus Gaming Solutions. The purpose is to help turn operators database into paying customers by aiding in the development of "offline businesses to launch online, and to improve results of existing online casinos through strategic planning and actions built on data analysis."
Lydia Barbara, former Head of Network Games at Microgaming is leading the new venture, assembling a team of online gaming specialists who will provide knowledge and experience from their extensive years in the gaming sector.
Barbara commented on the new Pegasus Gaming Solutions launch expressing how important this new solution will be to operators.
"With more and more land-based operators looking to expand online, we recognised that there was a real need in the market for a specialised agency to aid the transition. Online expansion isn't a straight-forward task; it requires a particular skill set, one that doesn't always exist in-house. So that's why we created Pegasus. We've put together a team of data-driven B2C gaming experts that can work with any operator to grow their business."
Microgaming is also celebrating continued success with the celebration of one of the developers most popular branded slots, as Lara Croft: Tomb Raider™ comes into its 10th year anniversary.
The exclusive deal signed with Eidos initiated a game changer in 2004 with the birth of one of the most played video slots online. With one of the longest-running brand partnership in the industry, Microgaming's agreement made history when its first branded online slot, Lara Croft: Tomb Raider™ was released. This release culminated one of the biggest hits as the hugely popular slot has reigned supreme for over a decade and resulted in the 2008 a highly anticipated sequel, Lara Croft: Secret of the Sword™.
The slot has gone on to be released on J2ME for use on mobile. Web App, Android and HTML5 versions followed, extending the game's reach across mobile and tablet devices. The game was also configured for use in a tournament environment, when Microgaming launched its multi-player software in 2007.
"The Tomb Raider brand is instantly recognisable, so when we signed the licensing agreement back in 2004, we were incredibly excited. As the industry's first branded slot, we knew the game would be popular; it has now become a Microgaming classic!" – Roger Raatgever, CEO of Microgaming

Play for Real at the Following Microgaming Casino

Best Microgaming Casino

Microgaming Casino

$ 1000 €

$ 10 free €

$250 €

$ 200 €

 $ 750 €

$150 €

$ 500 €

$ 350 €

$300 €

$1000 €

$ 1600 €

$200 €

$ 200 €

$ 200 €

$ 1000 €

$ 1200 €

$ 750 €

$ 1000 €

$500 €

$250 €

$250 €