Single mum wins £3.4million on Iceland Bingo with 15p stake!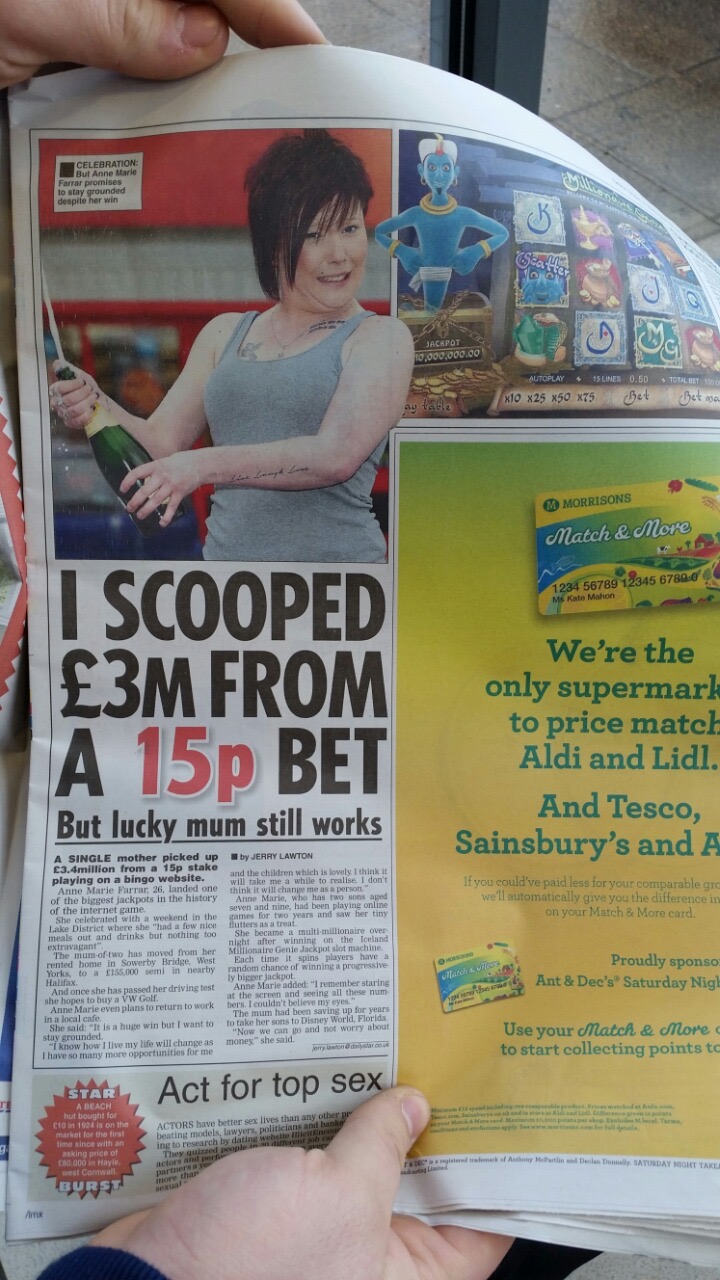 A single mum from West Yorkshire has won an incredible £3.4 million on Iceland Bingo after placing just a 15 pence stake.  Ms F played the 'Millionaire Genie Jackpot' slot, which has the biggest progressive jackpot available on the Iceland Bingo site, powered by Dragonfish, the B2B arm of 888 Holdings plc. The Millionaire Genie is a proprietary Dragonfish slot popular across its global partner brands and includes a progressive jackpot shared across the Dragonfish Bingo Network.Each time the slot is spun, the player has a random chance of winning the progressive jackpot; regardless of how big or small the stake is. In Ms F's case her modest stake of 15 pence scooped the top prize!
The win is the second biggest Bingo win recorded in Britain. The odds of winning any prize on the Lotto are 54 to 1, whereas with Iceland Bingo,  the odds of winning are just 11 to 1. Players are therefore nearly five times likely to be able to celebrate a win with Iceland Bingo than with the Lotto. It is  also impossible to win £3.4 million on the Lotto with a 15p stake.
Ms F is still in shock about the win, which she placed 'for a bit of fun'.  She commented 'I was just looking to pass the time, so logged on to my Iceland Bingo account and chose the 'Millionaire Genie Jackpot' slot at random. I couldn't believe it when it said I'd won, I had to call my mum to ask her to log on for me so I could make sure I wasn't imagining the whole thing!'
Despite the huge windfall Ms F says she will  return  to work and has also said she will split the winnings with her mum. She is also looking forward to a trip to Disney World, Florida for her youngest son's birthday and would like to learn to drive so she no longer has to take the bus!  The win will also mean she can move house, although she plans on staying in Yorkshire so she can remain close to friends and family.
Iceland Bingo is one of the UK's leading bingo sites, recently taking the crown for Best Boutique Bingo Site of 2013/14 for the Bingo Port and Which Bingo Awards, both of which are voted for by the players.