Sky Poker's UK Online Poker Series It's back and bigger than ever!

Sky Poker's UK Online Poker Series returns this November with a massive prize pool of over £500,000 guaranteed across 15 days. It's the biggest festival we've ever had and there are some incredible tournaments taking place!
So what do we have in store? We kick things off with a huge £20,000 GTD Bounty Hunter on opening night. Day 7 is your chance to play against the elite in the £30,000 GTD High Roller, and taking centre stage is the £40,000 GTD Main Event on Sunday 15th November. Plus every winner of a Main Event bags themselves a prestigious UKOPS bracelet.
This UKOPS sees the introduction of 4 special Super UKOPS Bounty Hunter tournaments that cost just £11 to enter and guarantee a gigantic £25,000! What's even more unbelievable is that if you are a new player registering in October you gain entry into these tournaments for free!
Main Events will take place at 8pm every night, with a huge variety of side events taking place. Take down a turbo, mix it up in PLO8 or go hunting for heads in an Omaha Bounty Hunter! No matter what your bankroll is there will be plenty of opportunities to win big.
Satellites will be available from as little as £1.20 and begin on Thursday 1st October. There will be a Semi-Final each day leading into a UKOPS Main Event, and Sit & Go satellites will also be available for all Main Events. Seats will also be available via Freerolls so you could qualify for absolutely nothing!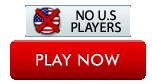 Main Event Schedule
| DAY | DATE | TIME | BUY-IN | TOURNAMENT | GUARANTEE |
| --- | --- | --- | --- | --- | --- |
| 1 | Sunday 1st November | 19:30 | £11 | SUPER UKOPS BH 1 | £25,000 |
| 1 | Sunday 1st November | 20:00 | £110 | Bounty Hunter | £20,000 |
| 2 | Monday 2nd November | 20:00 | £110 | Freezeout | £15,000 |
| 3 | Tuesday 3rd November | 20:00 | £55 | Rebuy | £10,000 |
| 4 | Wednesday 4th November | 20:00 | £55 | Omaha | £5,000 |
| 5 | Thursday 5th November | 20:00 | £110 | Bounty Hunter | £10,000 |
| 6 | Friday 6th November | 20:00 | £110 | Deepstack | £15,000 |
| 7 | Saturday 7th November | 19:30 | £11 | SUPER UKOPS BH 2 | £25,000 |
| 7 | Saturday 7th November | 20:00 | £55 | Rebuy | £15,000 |
| 8 | Sunday 8th November | 19:30 | £11 | SUPER UKOPS BH 3 | £25,000 |
| 8 | Sunday 8th November | 20:00 | £530 | High Roller | £30,000 |
| 8 | Sunday 8th November | 20:00 | £110 | Bounty Hunter | £20,000 |
| 9 | Monday 9th November | 20:00 | £110 | Freezeout | £10,000 |
| 10 | Tuesday 10th November | 20:00 | £55 | Turbo Bounty Hunter | £10,000 |
| 11 | Wednesday 11th November | 20:00 | £55 | Turbo Rebuy | £10,000 |
| 12 | Thursday 12th November | 20:00 | £110 | Bounty Hunter | £10,000 |
| 13 | Friday 13th November | 20:00 | £55 | Rebuy | £15,000 |
| 14 | Saturday 14th November | 20:00 | £110 | Bounty Hunter | £15,000 |
| 15 | Sunday 15th November | 19:30 | £11 | SUPER UKOPS BH 4 | £25,000 |
| 15 | Sunday 15th November | 20:00 | £110 | Main Event | £40,000 |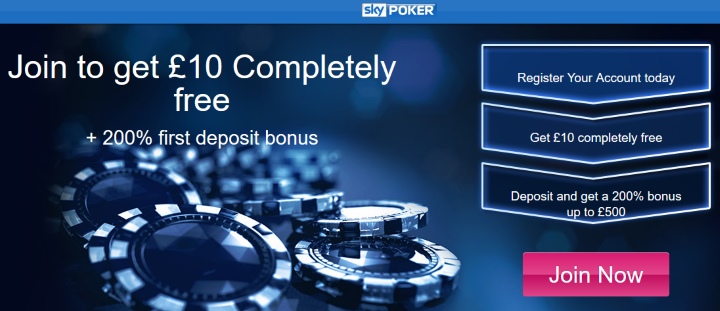 Satellites & Freerolls
Satellites
• Starting Thursday 1st October, satellites will be available from as little as £1.20 to qualify into UKOPS XIV Main Events
• A Semi-Final will take place every night leading into a UKOPS Main Event
• Daily Sit & Go satellites will be available for all Main Events and Semi-Finals
Freerolls
• Starting Thursday 1st October, Daily Freerolls will guarantee a number of seats into the Semi-Finals
• Seats for all Main Events and Semi-Finals will also be winnable via the £1,000 Rewards Freerolls
New Player Rewards
New players registering in October will receive 4x £11 tournament tokens which give free entry into four special £25k GTD Super UKOPS Bounty Hunter tournaments that take place on the following dates:
| DAY | DATE | TIME | TOURNAMENT |
| --- | --- | --- | --- |
| 1 | Sunday 1st November | 19:30 | £25k SUPER UKOPS 1 |
| 7 | Saturday 7th November | 19:30 | £25k SUPER UKOPS 2 |
| 8 | Sunday 8th November | 19:30 | £25k SUPER UKOPS 3 |
| 15 | Sunday 15th November | 19:30 | £25k SUPER UKOPS 4 |