Slotland $180K Lucky Ducts Jackpot Winner will Invest in Local Youth Center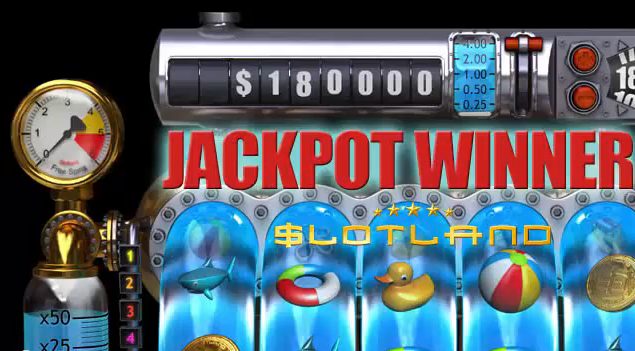 March 30, 2015 (Press Release) – A Slotland (http://www.slotland.eu) player that recently hit a $180,004 jackpot says she'll do something for herself, of course, but will donate much of her win to help young people in her community.  Donna S., a regular at Slotland since 2012, hit the jackpot playing the Lucky Ducts slot game.
"I love playing slots. I've been playing many years but never did I win this big!" Donna told a Slotland customer service representative.  "I look forward to giving back to my community and helping out at the local youth center.  They need new musical instruments."
The generous philanthropist also plans to buy herself a present.
"I'll also get myself a nice new kitchen. I just love cooking and my kitchen really needs an upgrade!"
Most of Slotland 's games are tied to one progressive jackpot.  This isn't the first time it's been won by someone playing Lucky Ducts.  Back in March 2011, not long after it was launched, it paid out a $145,864 jackpot.
"It was a dark, cold winter evening and Lucky Ducts just reminded me of summer fun and swimming," that winner told Slotland.
Lucky Ducts is a 5 reel, 19 pay line slots game with up to 50x multipliers and lots of chances to win free spins.  Its swimming pool theme takes players to the golden days of summer with rubber duckies, beach balls and toy fish spinning on its watery wheels. When three Water Faucet symbols appear the Bonus Reservoir rises one level and the win multiplier increases to x2, x5, x10, x25 and finally x50. When the Bonus Reservoir reaches the top level and overflows 6 free spins begin.
Slotland 's 34 real money online slot games, all compatible with most smartphones and tablets, are available only at Slotland.  The site-wide jackpot was reset after Donna's win and is currently just over $70,000 and climbing.

About Slotland.eu (http://www.slotland.eu)
For more than 15 years Slotland has offered innovative, one-of-a-kind online slots games and video poker games. Established in 1998, it's one of the most popular and trusted online casinos in the world and is renowned for its amazing customer service. Slotland.eu's progressive jackpot is one of the most often won jackpots on the internet, paying out over $100,000 frequently and regularly. A pioneer in mobile slots, Slotland's HTML5 technology plays as well on mobile devices as online. Slotland SA also operates WinADay Casino .eu which features more absolutely unique slots games.