Slotland Celebrates 3000th Facebook Friend with Free Chips for Winners of Quiz Now on its Facebook Page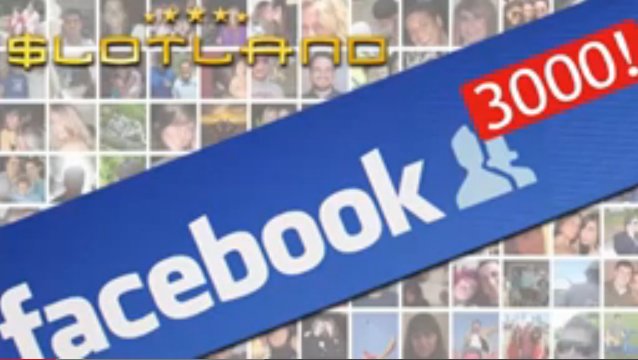 This week Slotland celebrated its 3000th Facebook Friend. The unique online casino regularly posts special bonus offers and pop quizzes awarding free chips on its Facebook page where players also gather to share their online casino experiences with each other.  So naturally, to celebrate its Facebook milestone, Slotland is running another pop quiz.
 
Ten players that correctly identify the first slot game ever announced on Facebook will get a $30 free chip. (Hint: it was also one of the first games where Slotland's in-house game designers created a unique bonus game.)
 
"We recently ran a quiz asking players to name our very first five-reel slot," said Slotland manager Michael Hilary.  "That was a long time ago, so I was impressed by how many got it right!  It was 'Magic', by the way."
At Christmas, Slotland hid three bonus codes on its Facebook page: one freebie no-deposit bonus, a 100% match bonus and a 200% match bonus. Thousands of players found them and enjoyed some extra money in their accounts over the holidays.
 
"When we launched the new Gods of Egypt game, which has a bonus game where players try to guess which of three jars in the pharaoh's tomb is hiding a prize, we asked players which one they usually picked," said Hilary.  "It's completely random, of course, but a lot of players seem to pick the middle jar."
 
Slotland 's unique real money online slot games are available only at Slotland.  All of them are compatible with most smartphones and tablets.  Slotland recently celebrated its sixteenth birthday and, with its site-wide progressive jackpot currently over $150,000, is looking forward to celebrating another big winner soon.