Swipe into action with 16 ways to win!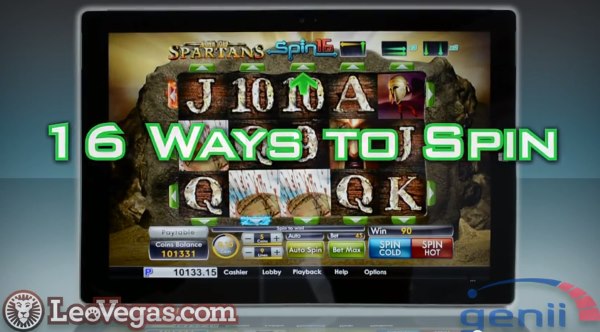 LeoVegas Casino steps ahead of the rest with an exclusive new collaboration!
We have a commitment to bring players the best mobile gaming experience ever and now they can engage and interact to a whole new level – we are proud as a punch to inform you that there is a now a new way to play at LeoVegas.com with the addition of Spin16 games!
Players can enjoy a fresh concept in the way they start a spin because instead of clicking buttons they will now have complete control of all the reels and their direction – they simply swipe with their finger up, down, left or right.
These games are exclusive to LeoVegas Casino:
Age of Spartans
Big Game
Horn of Plenty
Also coming soon: Elementium
You can try Spin16 today to experience a totally new dimension of mobile gaming!
Watch a preview of the game play here: