The Biggest US Bingo Win this year at CyperBingo!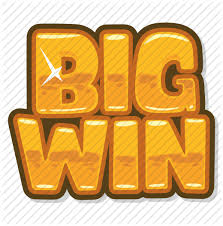 CyberBingo are celebrating the biggest bingo win of 2015 on any US bingo site with an incredible jackpot win of $38,313.94 on Friday July 10th. The lucky player was HONEY IM HOME who grabbed herself 9 lucky cards for just $4.50 in the CyberBingo Bingo Freeroll room before running out the door. She returned home later to a fabulous surprise as her account balance showed a massive $38,313.18.
"There it was $38,313.18 in my account!
I've always wanted to win Big but who doesn't? Over the past month I been dreaming that there was a crazy amount of money showing in my account. On Friday July 10th my daughter arrived to pick me up, I yelled to her one sec I did a quick pick on 9 cards and ran out the door. Never was I prepared for what I'd see when I returned OMG! That dream was now reality lol instantly I could not breath then I couldn't stop screaming OMG OMG OMG! There it was $38,313.18 in my account! THANK YOU SO MUCH CYBERBINGO my dream really did come true. This is just a little over what I need to pay off my house! Yessssss to no more payment!"
This incredible jackpot win really did make her day and goes to show just how big you really can win when you play at CyberBingo.
With so many incredible games and promotions to play and a guaranteed $13,000 in cash prizes to be won in CyberBingo's Party Night $13,000 Guaranteed Event on Saturday July 25th, CyberBingo guarantee big winners every month!