This is the biggest Pokerfest yet!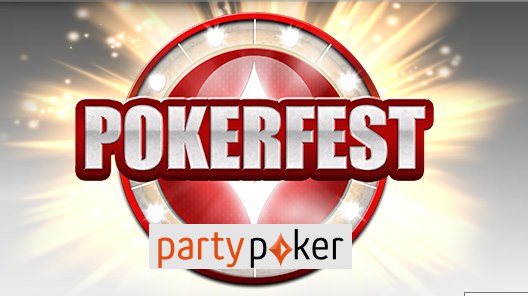 Two 

poker 

series – 
90 
massive 
events – 
$3 
million 
guaranteed
Pokerfest is now Live and Online! This Pokerfest is the online biggest tournament series yet with more to play for than ever before!
Check out the great events and prizes that you can get!
What you need to know about Pokerfest 2015:
When: 1st July 2015 – 11th October 2015

90 events

2 tournament series – Pokerfest Live and Pokerfest Online
Over $3 million guaranteed
Pokerfest Live Series
10 events across 9 days at Dusk Till Dawn in Nottingham

Over $620k guaranteed
Qualifiers: 1st July – 1st September 2015
Events: 28th August – 6th September 2015
Pokerfest Live Series: Golden Chips
Players can earn points playing poker or casino to win Golden Chips

They can win Golden Chips for Pokerfest Live Main Event Final Table and get cash boosts up to £15,000, entries to the "Last Longer Bet" & even double their 1st Prize
Earn Golden Chips from 1st July – 31st August 2015 
Pokerfest Online Series
80 events

$2.5 million guaranteed

Qualify for Pokerfest Online or buy packages from the points store

Qualifiers: 1st July – 11th October 2015
Events: 27th September – 11th October 2015 
Pokerfest OnlineSeries: Pokerfest Missions
Players can win extra Pokerfest Online Qualifier and Event entries with easy objectives

They can take on 2 Missions with 6 entries to win
For more information on the Pokerfest event please visit here