Unibet to host Poker Spectacle in Antwerp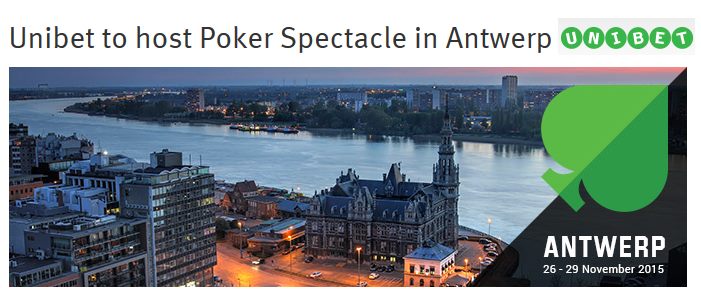 Unibet to host Poker Spectacle in Antwerp
Almost 400 years after it was the most important financial center of the world, the city of Antwerp will become the capital of poker from November the 26th to the 29th. The Unibet Open, now in its ninth season, will host its international poker tournament in Antwerp for the first time this year.
The season finale of the 2015 Unibet Open tour, which went from Copenhagen via Glasgow and Cannes to Antwerp this year, is expected to be the biggest ever event with over 450 players.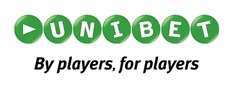 Welcome to "De Shop" in Antwerp
"De Shop" is an events hall that dates back to 1937 when fishermen and other harbor personnel filled the streets, in an area currently known for its diverse culture, creativity and good food. Its impressive size, strong history and rich character make for the perfect setting for one of Europe's prime tournaments.
Powered by Casino Blankenberge
The Unibet Open will partner with Casino Blankenberge for this spectacular event that will feature a €1,100 Main Event, multiple side events, a wide variety of sit and gos, and even a High Roller tournament.  All the events will be held in "De Shop", a historical venue in the diamond city – Antwerp.
Legendary Hospitality
As is customary at Unibet Open events, welcome drinks will be hosted for all players on Day 1a, on the Thursday night at Bar One. On Saturday evening, when the nine finalists will be known, we'll host a players' party in The Roxy which is located in De Shop as well.
Players are encouraged to bring a friend or family member along to get the full poker, entertainment and travel experience. De Shop boasts a unique balcony from which you will be able to follow all the live action from the front row.
Accommodation
The city of Antwerp is known for its bustling vibe and diverse people, and the area in which the Unibet Open will be held is very vibrant. Hotels for the event will be within walking distance (Holiday Inn Express Antwer City-North), or otherwise very close to the stunning Central Station (Radisson Blu Astrid Hotel Antwerpen & Lindner Hotel & City Lounge).
No Cash Buy-in – you can still pay with card
If you're planning to play poker at the Unibet Open Antwerp, it's important to know that no cash buy-ins will be available. This poker tournament will be completely cashless, but there will be the option to buy in with a debit card for the tournaments and the sit and gos. This means that we won't be able to offer cash games.
How to qualify
Freerolls and qualifiers starting at €1 are running on the Unibet poker client up until three weeks before the start of the event. Every Wednesday one package worth €2,000 will be guaranteed in a €255+€20 Final, and on Sunday the Final will have four to six full packages guaranteed. We have added this time also Seat Only satellites.
Live Streaming
Just like the previous events this season, all the action will be streamed both on YouTube and Twitch with expert commentary from Marc Convey, Graeme Morl and David Vanderheyden. Live updates and stories of the event will be available on UnibetOpen.com. Reach out to us at @UnibetOpen and use the hashtag #unibetopen to join the conversation.
We can't wait to turn the Unibet Open Antwerp into another successful chapter of the tour and would love to see you there!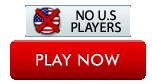 Event Dates:
26 – 29 November 2015
Important dates
11th November 20:30 CET – Last Wednesday Final for UO Antwerpen 2015
15th November 20:30 CET – Last Sunday Final for UO Antwerpen 2015
18th November 23:59 CET – Online direct buy-in close for UO Antwerpen 2015
16th October Live Satellites at Casino Blankenberge kicks off
Event Address
De Shop
Rijnkaai 2
2000 Antwerpen
www.de-shop.be
Event Website
www.unibetopen.com
http://unibetopen.com/events/antwerp-2015