Unlimited Prize pool up for grabs in the Zombie Apocalypse!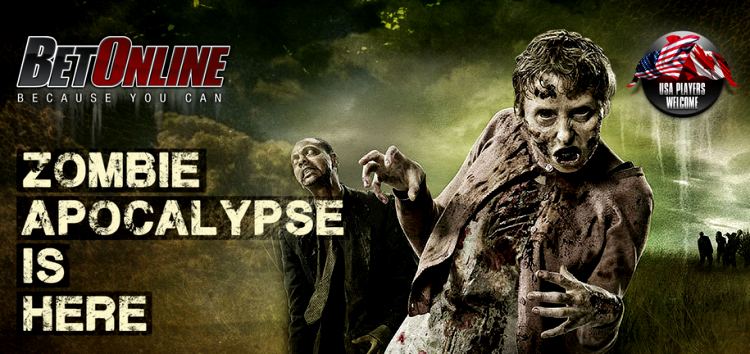 The zombies are coming and they want to eat your brains. Save yourself from certain doom by going to the BetOnline poker cash tables and battling it out for your survival. Earn as much rake as you can to guarantee your share of the UNLIMITED prize pool.
Years spent 6 ft. under, all alone in their "final" resting places haven't really helped their appetites. Their specialty is a big bowl of creamed earth worms followed by deep fried human brains with a scoop of Vanilla ice cream.
If you want to avoid becoming lunch for a smelly, moldy decaying zombie, BetOnline.ag is offering you an opportunity to save yourself by collecting equipment to keep you safe and away from the zombie hoards. The best part is that when the Apocalypse is over you can trade some of your equipment in for cash!
If you want to be part of the Zombie Apocalypse, CLICK HERE to opt in.