William Hill launches Priority Access Card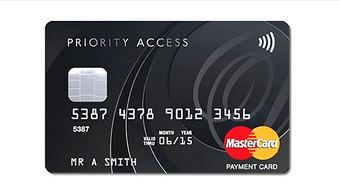 William Hill has launched a new contactless payment card that will let players spend their winnings as soon as they roll in.
The pre-paid MasterCard, a William Hill innovation and a first for the industry, removes the mandatory three to five-day wait that customers currently experience when trying to withdraw money from their betting accounts.
The Priority Access Card works by eliminating the pay out time-delay created by passing account transactions through banks and instead linking directly to customers' William Hill online betting account. This allows users to spend or take out their winnings instantly at any shop, restaurant or other establishment with chip-and-pin payment or by visiting an ATM. So if a customer wins a bet, they can spend their winnings moments later, making the betting experience more interactive and instantly gratifying.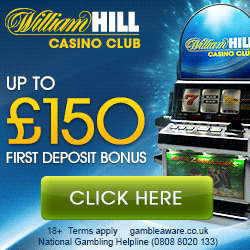 Experience
"We're bringing the fun back into betting online. This changes the entire betting experience", said Jamie Hart, William Hill director of innovation and customer experience.
Hart says that the development of the card was motivated by changing needs among its customers, particularly those that are regular betters.
Previously, winnings from bets made online would take three to five days to appear in user accounts, and William Hill would suffer large bank charges from continuously moving balances around.
And there's no danger of overspending, as whilst users are able to withdraw their winnings immediately, the pre-paid card only allows them to spend what they have won, or deposited, removing the risk of overspending following a big betting win.
"It's time for the betting industry to fully embrace omni-channel experiences that meet customer demands," Hart remarked.
Moving forward, the Priority Access Card Service will look at building partnerships with brands that allow William Hill to provide discounted special offers to customers, or use the geolocation services on your smartphone for local promotions.
And having launched its service on the Apple Watch last month, William Hill Labs is now working on a range of ideas including Apple Pay integration, and a range of personalised services.