Win M&S vouchers, games consoles or gadgets with bet365bingo!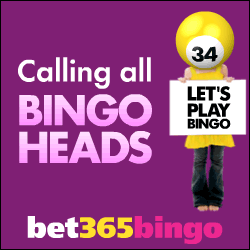 Get involved in bet365bingo's Winter Wishlist in the Gifts Galore room this December for a chance to win a selection of fantastic prizes in weekly All-Winners Finale games.
Get one ticket to that week's finale for every one-line, two-line and Full House win in Winter Wishlist games. These run from 11:00 until 12:00, 15:30 until 17:30, and 20:30 until 22:30 UK Time Monday to Saturday.
Play all your  tickets in the All-Winners Finale games on the following Sunday at 21:00 UK Time in bet365bingo's exclusive Gifts Galore room, where you are guaranteed to win a top prize or a share of the £500 Community Jackpot.
Visit bet365bingo this festive season and join in Winter Wishlist and plenty more prize-filled promotions!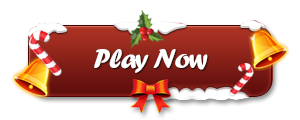 Significant Offer Terms and Conditions
• Promotion period runs from 11:00 UK Time till 21:06 on 20th December 2015.
• Earn one Finale Ticket to the All-Winners Finale games for every one-line, two-line and Full House win in our Winter Wishlist games, which run from Monday until Saturday in the Gifts Galore room. The maximum number of weekly tickets you can win is 36.
• The All-Winners Finale games will take place weekly at 21:00 UK Time on 6th December, 13th December and 20th December in the Gifts Galore room. Tickets cannot be purchased and only previously won Finale Tickets will apply.
• Prizes and qualifying periods vary each week, for further details see Full Terms and Conditions.
For Full Offer Terms and Conditions please visit bet365bingo website.
About bet365
bet365 is the world's largest online gambling company. The group employs over 3,000 people and has over 18 million customers worldwide. bet365 was named In-Play Sports Operator of the Year for the fourth year in succession and retained the title of Sports Betting Operator of the Year at the 2014 eGaming Review Awards. In the eGaming Review's Annual Power 50 for 2015, bet365 secured top spot for the sixth year running.