Become a roadie by roaring about the LeoVegas Rock Festival!

LeoVegas have set the stage for the arrival of the third rock instalment – the legendary Lemmy and his Motörhead crew are about to arrive as the headline act!
From the minute this epic slot is released the stage will light up, the band will kick in and LeoVegas will get the party started by giving away a guitar signed by Lemmy, rock concert tickets, cash giveaways and much more!
Raise those horns and roar!
Until the 24th October every £/$/€10 / 100 SEK that a player deposits and wagers on the three below games LeoVegas will give them one ticket into the random prize draw to win a guitar signed by the legend – Lemmy!
Motörhead

Guns N Roses

Jimi Hendrix
To crank the level of fun up to the max LeoVegas have added some extra prizes for all players in Sweden and the United Kingdom.
Sweden: Drum lesson with Mikkey Dee
United Kingdom: Concert tickets to see The Cure, Red Hot Chilli Peppers and the very last Black Sabbath tour.
LeoVegas will pull the winners from the black hat on the 25th October.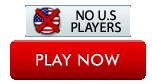 The Ace up the Sleeve…
Players can earn extra tickets to increase their chances of walking away with a guitar signed by Lemmy – all they have to do is take a seat at the exclusive LeoVegas Celebrity Blackjack Party table and wait for an Ace of Spades to arrive in their hand.
Every player who is dealt an Ace of Spades will automatically receive one extra ticket into the random prize draw – so, take a seat for more tickets!
Steal the free spin show!
The opening act will be for new players – they can jump straight into the fun simply by signing up because LeoVegas have replaced the underwater world, Secrets of Atlantis with the show stopping Motorhead slot, on the free spin game selection.
New players can now sing and spin their way to big wins on this brand new game!
Live to win with weekly leaderboards!
Everyone can have a rocking good time at LeoVegas with the weekly leaderboards where will throw £/€/$20,000 worth of hair raising freebies into the crowd each week:
Leaderboard 4: 13th – 19th October
Leaderboard 5: 20th – 24th October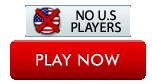 Push up the volume with points!
Players can play their way to the top of the leaderboards by being selective in the way that they play:
1 point – any game/device
2 points – Guns N' Roses, Jimi Hendrix or Motörhead (desktop version)
3 points – Guns N' Roses, Jimi Hendrix or Motörhead (mobile version)
Lemmy look at the prizes!
This is not just any Rock Festival and these are not just any prizes – LeoVegas have scattered them across the stage to give them an assortment of rewards for rocking out:
1st: £/$/€5000 / 50 000 kr cash
2nd: £/$/€3000 / 30 000 kr cash
3-5th: £/$/€1000 / 10 000 kr cash
6-9th: £/$/€500 / 5000 kr cash
10th: £/$/€1000 / 10 000 kr cash
11-19th: £/$/€250 / 2500 kr cash
20th: £/$/€1000 / 10 000 kr cash
21-29th: £/$/€100 / 1000 kr cash
30th: £/$/€1000 / 10 000 kr cash
31-39th: 100 Free Spins on Motörhead
40th: £/$/€1000 / 10 000 kr cash
41-49th: 100 Free Spins on Motörhead
50th: £/$/€1000 / 10 000 kr cash
The 5 reel, 76 pay line Motörhead slot starts the show by blasting the Ace of Spades through your speakers – have headbanging fun with the help of free spins, mystery reels that contain clusters of symbols, and the Ace of Spades wilds that will wangle big wins from the reels!
Firestorm of freebies coming closer, napalm to the bonus because you know LeoVegas do it right, with a free spin session every night – it's a bomber!