CyberBingo player wins $20,091.60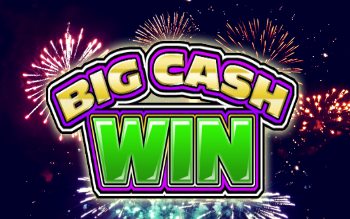 CyberBingo is known for its players winning big, from cars to cash, there's always a big prize just waiting to be won.
This week sees CyberBingo celebrating its latest big winner, Amystick44, who won herself a massive $20,091.60 cash when she hit one of CyberBingo's many bingo room progressive jackpots. Playing low stake bingo for regular cash prizes, she never expected to hit the progressive jackpot and win this huge cash prize.
CyberBingo is no stranger to big wins and Easter weekend is packed full of bingo fun as it brings players not one but two great promotions to enjoy over the Easter weekend with up to $65,000 in cash prizes to be won.
Everyone's invited to CyberBingo's Easter Eggstravaganza as it awards up to $15,000 in cash prizes. The Easter Eggstravaganza $5,000 coverall, minimum $500 games play on Friday, Saturday and Sunday at 7 p.m. ET in CyberBingo's Spring Bingo room. With a "buy six, get three free" offer on all bingo cards, it all adds up to incredible Easter treats that players won't want to miss!

Every month at CyberBingo it plays its Big Bingo event, the $50,000 coverall minimum $10,000 Event. Starting from 8 p.m. ET on Saturday, March 26, there are three $1,000 guaranteed games just to get things warmed up. At 11 p.m. ET it's eyes down for the big game and up to $50,000 in cash to be won. With a guaranteed minimum of $10,000 that must be won, this incredible big bingo event guarantees another big winner at CyberBingo over the Easter weekend!