Juicy Stakes Poker 

$500 GTD Easter Freeroll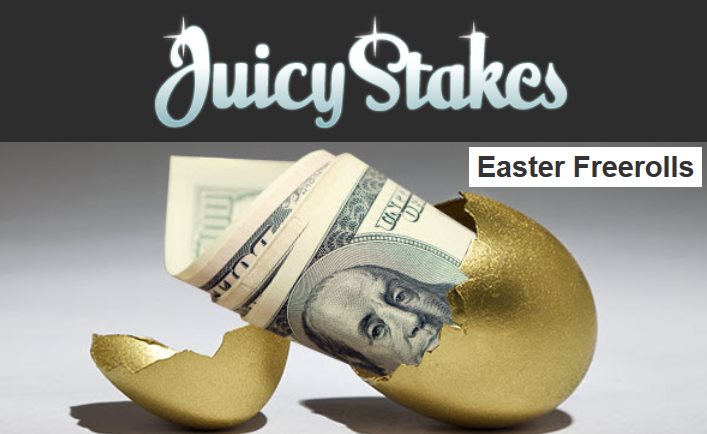 We've got a sweet treat for you this Easter, find the code and play at Juicy Stakes $500 GTD freeroll tourney!
How it works:
Juicy Stakes will be hosting a special $500 GTD Easter freeroll tournament on March 28th.
To compete in this tournament you will need to enter the correct access code.
The code will be sent in Juicy Stakes weekly newsletter – so make sure that you are subscribed.
Don't hang around – the code will be sent soon!
Hint:
To receive Juicy Stakes newsletter just contact with customer support team to make sure you're opted in. 
In addition to that Juicy Stakes are also offering a daily $200 GTD Easter freeroll from March 24th to 28th, 2:15 pm EST, free access for all!
….. Happy Easter ….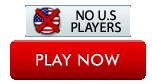 Terms and Conditions for Juicy Stakes Freerolls:
Freerolls have a maximum amount of players allowed and this maximum amount of players cannot be exceeded. There will be neither compensation nor refunds for not registering in time, failing to unregister, loss of seat or not being able to take part.

Tournament tickets won in Freerolls cannot be exchanged nor refunded for cash.

Tournament tickets won in Freerolls automatically lose validity when the corresponding tournament/tournaments are changed or cancelled. These tickets will not be refunded.
Changes/cancellations of tournaments will be announced.

50% of the Freeroll cash winnings have to be turned over as gross rake, before a player is eligible to withdraw these funds.