Race for your share of the cash in Poker at bet365's €150,000 Premium Chase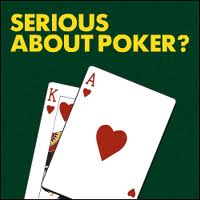 Join the chase for 5,000 guaranteed prizes! Running until 30th November, €150,000 Premium Chase is exclusive to Poker at bet365. The overall prize-pool continually increases – meaning all individual rewards also get bigger – with in excess of €150,000 to be won in total. Once you're in a winning position, you can get a larger prize by overtaking enough opponents.
To take part, just get Coins which are awarded for earning Merit Points on any cash table with stakes up to £2/£4 or €2/€4. Every variation and limit counts, including Pot Limit Omaha. Play on Poker at bet365's exclusive Premium Tables to be awarded Coins twice as fast, doubling your chance to win.
 The overall prize-pool is growing all the time as €150,000 Premium Chase progresses. Log in to the Poker at bet365 lobby now to see the latest figure; remember, this is guaranteed to exceed €150,000 by the end of the event. Join the chase to win your share of the cash!
About bet365

bet365 is one of the world's largest online gambling groups with over 14 million customers worldwide. bet365 offers a Poker experience that's unrivalled. The Group employs over 2,000 people and is one of the UK's largest private companies.