2015 Reasons to play at BingoHall this January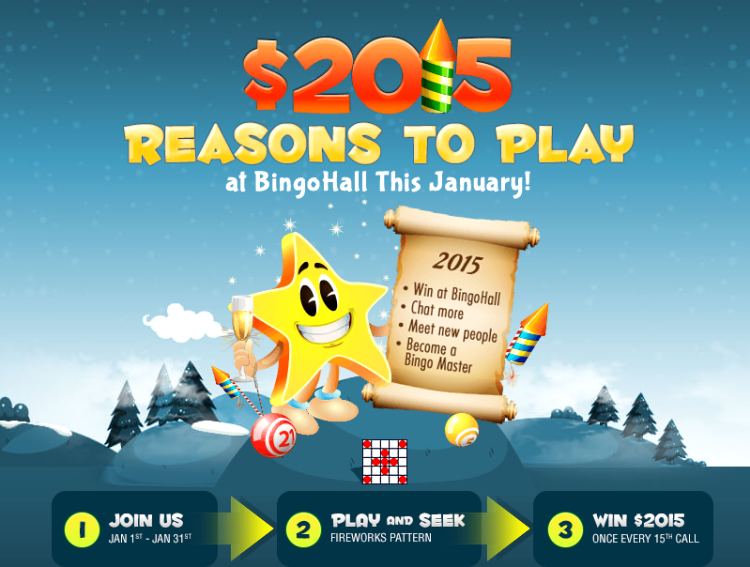 Another year has passed and now it's high time to fill the next one with great online bingo adventures!
Enjoy the $2015 Resolutions event throughout the entire month of January and welcome the New Year with pockets full of cash!
1. Keep your eyes open for the FIREWORKS pattern in all BingoHall bingo rooms. 
2. Keep playing and find the special $2015 prize once every 15th call. This means that you can get lucky on calls 15, 30, 45, 60, 75 and earn prizes such as:
 Supernova Room – $2015 or $315 guaranteed
Fusion Room – $2015 or $215 guaranteed
Dollar Room – $2015 or $115 guaranteed
Afterhours Lounge – $2015 or $115 guaranteed
Quarter Room – $2015 or $25 guaranteed
Fair and Square – $2015 or $25 guaranteed
Desperate Housewives – $2015 or $25 guaranteed
Crazy Room – $2015 or $15 guaranteed