Bahama Mama tournament at BingoHall this May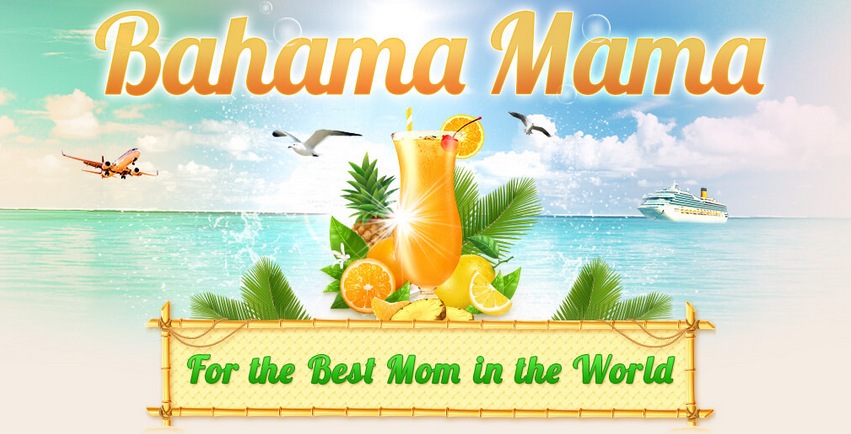 Imagine sitting on the beach sipping cocktails as you soak up the sun!
You work hard day in and day out and we want to send you on a peaceful 7-day All Inclusive vacation to the Bahamas, for two! No kids, no laundry and no dishes.
Just you, the beach and relaxation! Play online bingo in the Bahama Mama tournament till May 31st and you could be the lucky player who wins this incredible Mother's Day gift!

The vacation takes place in July 2015 and the package includes:
6 night accommodation at Meliá Nassau Beach

all meals and selected beverages are included

air transportation to and from destination



premium double room with sea view

individually controlled air conditioning

private balcony



double wardrobe

flat screen TV

minibar restocked daily
Keep an eye out for the Palm Tree Pattern in Bingo Hall bingo rooms and collect as many points as you can.
Best of luck!
HOW TO WIN
1) Look out for the Palm Tree pattern in Bingo Hall online bingo rooms to collect cash and points: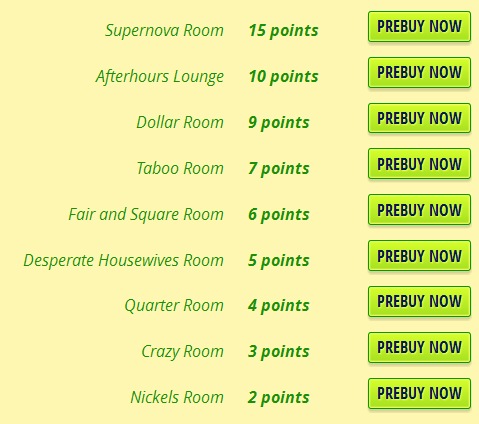 2 ) Collect as many points as possible until May 30th 11:59 PM EST so that you can rank in the top 50 online bingo players that compete in the FINAL.
3 ) Play in the Fair and Square room on May 31st from 5PM to 12AM EST for the FINAL. The player that wins the most online bingo games within the timeframe wins the vacation!
Notes:
• The vacation takes place in July 2015(check-in on July 13th, check-out on July 19th) at Meliá Nassau Beach with the possibility to change timeframe on winner's request but only if the requested period will be available;
• The Leaderboard will be daily updated on this page, with the results (collected points) from the previous day;
• In order to be eligible for the tournament, players must have made a deposit in the last 10 days prior to winning each game(or prior to the Final, in case they qualify for it) and have no pending or approved payouts;
• One win is represented by one unique combination of player name and game number(if a player wins a game number with 2 cards, it will be considered as one win; 2 players winning same game number will count as 2 wins, one for each player);
• In case of a tie during the Final, the first member (from the ones at tie) to win a bingo game, in any of our bingo rooms, after the specified timeframe has ended will determine the winning player, no matter when the cards have been bought;
• The players are asked to update their address information prior to participating in this bingo promotion, as the prizes will be delivered without further confirmation of the delivery address. In case there are any difficulties in the process, please contact Live Help;
• The prize is delivered as thus and cannot be exchanged for its cash value or transferred to another player;
• If a player refuses the prize, then the prize will be awarded to the first runner-up;
• The privacy policy terms do not apply to the winner of this promotion once the prize has been claimed and by claiming the prize, the winner agrees to take part in a professional photo shoot.