Bet365 have launched a brand new poker client

As of yesterday (7th October) bet365 have launched a brand new poker client. The concept which has been developed by iPoker introduces a dashboard and combines personal games recommendations with offers and game types for bet365 poker players.
This new and improved client will have a fresh look and new feel. An improved dashboard will replace the lobby and make user navigation far more clearly. The new features that have been added with enable players to access poker games, VIP status and bonus points quick and easily.
Players will also be able to refer to their game stats immediately.
With the new and improved poker client the focus is on the fun element and overall it's much easier to use.
bet365 poker are always looking for ways to develop new products to customers . Download bet365 poker new poker software and enjoy exciting features within an easy to use layout.
Every player's status and balance are clearly displayed on the table. Alternative options are located in the top left corner, allowing you to navigate with ease whilst at the table.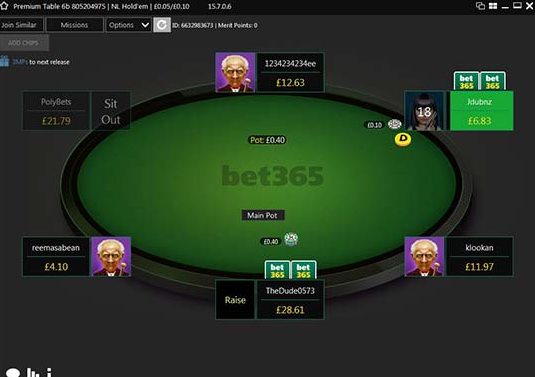 Exciting software updates create a very modern, sleek feel to the lobby. All options are clearly displayed, allowing quick, easy access to different areas of the software.
The lobby layout allows you to easily access different games, tournaments and account information by selecting one of the relevant options. You can also keep track of your balance, VIP status and Merit Point total within the header.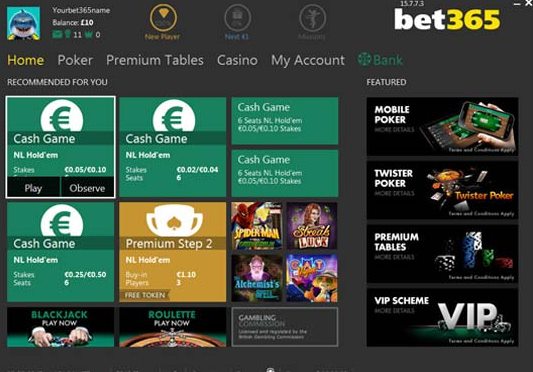 Recommended tournaments and games will be suggested in the centre of the lobby, displaying a variety of Poker types and tournaments tailored to your preferences. When hovering over your preferred game, you are given the option to either play or observe.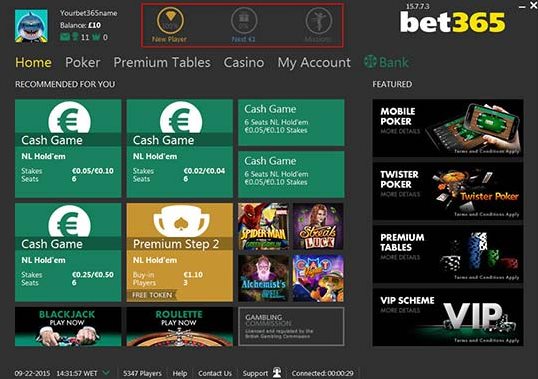 Important bonus information can be found within the lobby header.
Cash and Sit & Go tables are now displayed within a group view. All relevant information can be located within a button, allowing you to select the most suitable table. You can toggle between group view and classic list view using the icon to select your preferred layout.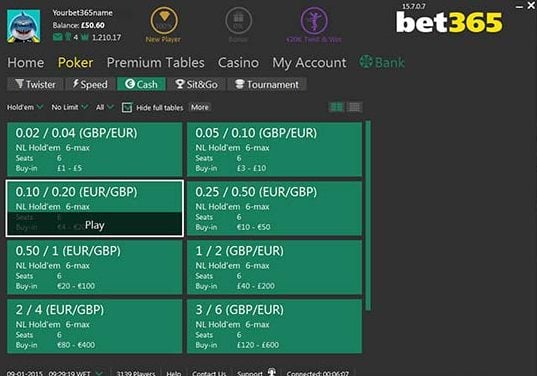 When playing on Premium Tables, exclusive to bet365, all available games will be displayed in the classic list view.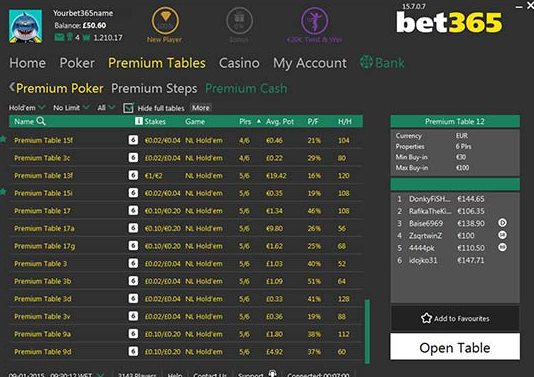 Clicking on the tournament lobby button will provide a detailed report listing all relevant information. Recommended tournaments will also be listed on the right hand side.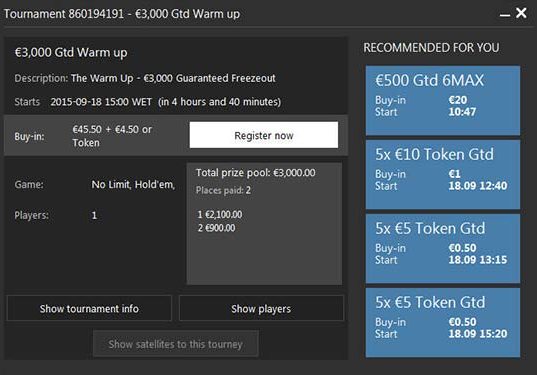 Once you have registered into a tournament, key information such as prize pool, time of event and number of players can be located.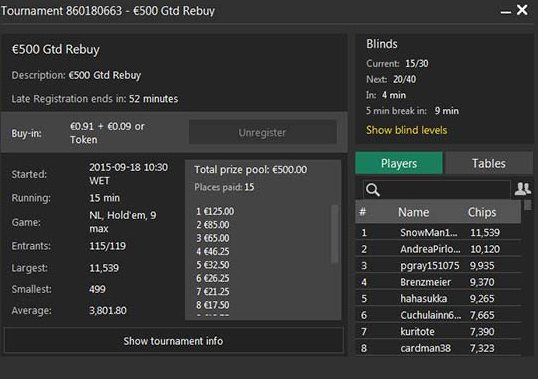 Exciting features allow you to personalise your online poker experience. All options are clear and easy to navigate.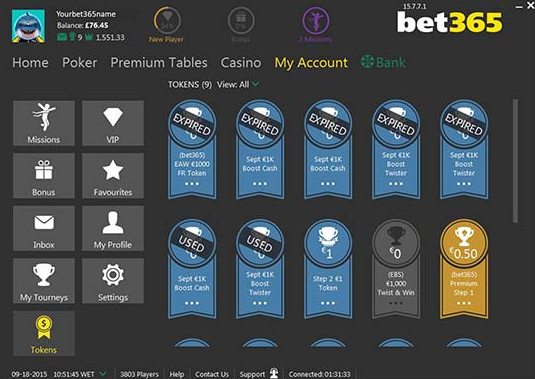 Here you are able to manage your favourite games, obtain regular updates regarding your VIP status and check to see if you are applicable for any bonuses.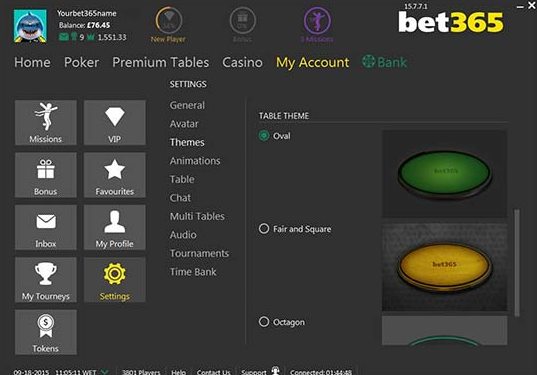 When clicking on settings you can change specific profile details such as your avatar and table settings.
This fresh look has been designed to enhance your online poker experience. The previous lobby has been replaced with an improved dashboard to allow easy navigation. There are also exciting new features providing you with immediate reference to your game stats.
With sleek imagery and improved poker tables, you'll have even more fun playing your favourite games and tournaments. Read through bet365 poker extended user guide, explaining some of the key features within the poker software.