Celebrate the new season by playing Fantasy Football with Poker at bet365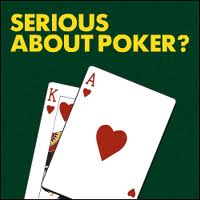 Collect coins, build your dream team and enter three exciting freerolls every day! 
Simply collect two coins to unlock your first player and book your seat in an 'All In' Shootout freeroll. When you collect more coins you can add players to your squad and qualify for more freerolls and the chance to win further prizes. You can also build up your team twice as fast by playing on Premium Tables.
Significant Offer Terms and Conditions 
Promotion runs from 12:00 GMT on 27th July until 11:59 GMT on 24th August and comprises qualifying periods of 24 hours which run from 12:00 GMT until 11:59 GMT the following day.

The price of each player will contribute to the overall value of the team; the more expensive your team is, the greater the reward.

You unlock players as follows: each of the first 10 when you collect two Coins; each of the next 40 when you collect 10 Coins; and each after that when you collect 15 Coins.

You get one Coin for each Merit Point you earn on Premium Tables; on all other tables, you get 0.5 Coins for each point you earn.

Merit Points are earned on all our real money cash and tournament tables at a rate of 15 for every €1 or £1 of attributed rake or tournament fees.

To receive any prize you win in any initial qualifying period, you must opt in before the end of that qualifying period. Once opted in, you can receive any prizes which you win in any current and all subsequent qualifying periods.

As a result of each qualifying period, you can receive a Tournament Token for entry to all three relevant 'All In' Shootout freerolls and one Premium Prize; the one of the highest value for which you qualify.

Daily 'All In' Shootout freerolls take place as follows: at 19:00 GMT with a €100 prize-pool; at 20:00 GMT with a €200 prize-pool; at 21:00 GMT with a €500 prize-pool.

Tournament Tokens for entry to 'All In' Shootout freerolls can be used to enter any relevant event with the corresponding prize-pool and, if unused, will expire once the final relevant event begins. Tournament Tokens for entry to Twister Sit & Gos can only be used to enter Twister Sit & Gos with a €2 buy-in and, if unused, expire two months after they are credited.

If you don't log in to the poker lobby or Mobile Poker for seven days after a cash amount is credited, it expires.
For Full Offer Terms and Conditions please visit our website.
About bet365 
bet365 is the world's largest online gambling company. The group employs over 3,000 people and has over 18 million customers worldwide. 
bet365 was named In-Play Sports Operator of the Year for the fourth year in succession and retained the title of Sports Betting Operator of the Year at the 2014 eGaming Review Awards. In the eGaming Review's Annual Power 50 for 2014, bet365 secured top spot for the fifth year running.