Enter one of bet365bingo's three prize draws: will it be Dubai or not Dubai?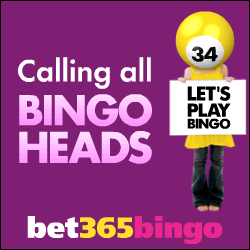 Will you choose Dubai or not Dubai? That's the question in bet365bingo's latest thrilling event which is already underway and continues until 26th April. You're truly spoilt for choice with a selection of great prizes to pick from.
Three prize draws each offer different exciting prizes: win one of 10 Samsung Galaxy Tab 3 devices, one of three VIP sporting experience days or the star prize of a luxury trip for two to Dubai. Play at bet365bingo and collect unlimited tokens, then trade them in for the chance to claim the prize of your choice.
There are many ways to get tokens as you receive one for every £5 you stake on bingo in selected rooms and one for every £10 you stake in all other rooms. Play in bet365bingo's new Auction House room and you'll collect a token for selected one-line, two-line and Full House wins. On top of that, there's the chance to claim extra tokens when you take part in Featured Chat Games.
You can also earn a token for every £20 you stake on Slots and Scratchcards at bet365bingo; choose one of the Featured Slots – Sevens High and Sinbad – and get a token for every £10 you stake. Weekly Booster Days offer the chance to claim even more tokens.
Join bet365bingo now and take your chance to win one of these superb prizes.

About bet365

bet365 is one of the world's largest online gambling groups with over 14 million customers worldwide. bet365 offers a Bingo experience that's unrivalled. The Group employs over 2,000 people and is one of the UK's largest private companies.