Pinocchio Slot Has Hit the Ground Spinning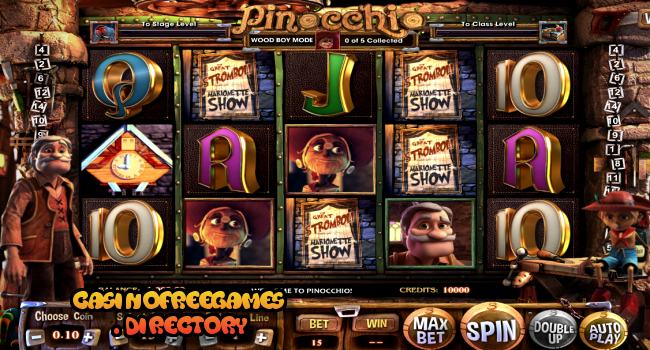 Betsoft Interactive title game Pinocchio Slot, which is one of newest game in their Slots3 collection Has Hit the Ground Spinning.
The game is a classic re-imagination of the classic fairy-tale with five reels and 15 paylines, where you can see Gepetto and Pinocchio get together and help you win money along with the fairy.
An exciting new slot from BetSoft has just hit the 3D slots market—if you're one of the few who have not yet spun the instantly popular Pinocchio Slot, we recommend taking it for a spin. See for yourself why everyone's talking about the interactive 3D slot based on a classic tale of a puppet who dreamed of becoming a real boy. 
The game follows the old story line but you control the puppets fortune—and your own—as you spin through the levels collecting coins and propelling the story further. The journey begins in the place where Pinocchio was made, in Gepetto's old woodshop tucked away in a small Italian village. As you spin, you'll be collecting coins to a Fill Meter which appears in all three levels. Once the Fill Meter is filled with coins you'll be carried away with Pinocchio into the next level. You'll escort the puppet on his first day of school and finally his debut on the stage where he performs just for you. Once you enter a new world in this game, you'll get eight spin countdowns before you'll be taken back to the primary world of the workshop. Along the way there are all kinds of fun graphics and features that will captivate your sense of nostalgia. 
For such an interesting game, Pinocchio is surprisingly user friendly and offers all kinds of fun through special bonus features.
At some point during the game you may be entered into a Double-Up Mini Game where the flip of a coin could double your winnings. Pinocchio Slot is a real delight if you're interested in having a more interactive slot experience complete with special bonus features, a story line with high-end graphics and a fun Fill Meter.
You can play Pinocchio Slot for free at Casino Free Games Directory
You can play Pinocchio Slot for real at Slots.LV Casino