Win luxury breaks with spooky twists at bet365bingo this October!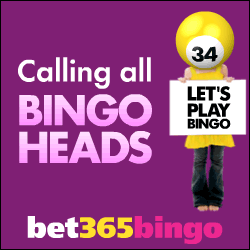 Join in bet365bingo's Hallow Screams promotion from 10th until 30th October for a chance to win a two night luxury break each week worth over £1,300. There's a spooky break to be won in each of three finale games, including a ghostly trip to London in week one, a two night break in Edinburgh's Witchery hotel in week two and a frightful trip to The Jameson Experience in Cork in week three. 
Earn one ticket to the upcoming finale for every win in exclusive Trick or Treat games, running at various times from 11:00 until 22:30 UK Time Monday to Saturday in the Pumpkin Patch room. What's more, for every £5 staked you will receive six tickets to each of the ten prize-filled games that run every Sunday from 20:00 UK Time in bet365bingo's Halloween Party Hour. 
The All-Winners Finale games take place at 21:00 UK Time every Sunday in the same room. Win up to 36 tickets to each finale, or buy them in advance from the bet365bingo schedule and get the chance to win a luxury break! 
Get involved with this offer and much more when you visit bet365bingo this October!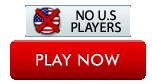 Hallow Screams Significant Offer Terms and Conditions 
Promotional period runs from 11:00 UK Time on 10th October until 21:00 on 30th October 2016.
You'll get one free ticket to the All-Winners Finale games for every one-line, two-line and Full House win in our Trick or Treat games, which run from Monday until Saturday in the Pumpkin Patch room. Alternatively, tickets can be purchased from the schedule for £1, up to the maximum of 36 tickets per week including any free tickets awarded.
The All-Winners Finale games will take place at 21:00 UK Time on 16th, 23rd and 30th October in the Pumpkin Patch room.
The All-Winners Finales will be a 90 Ball Bingo games, with £25 Cash as the one-line prizes, £50 Cash as the two-line prizes, and a break away for two as the Full House prizes.
A Halloween Party Hour will run each Sunday during the promotional period from 20:00 UK until 20:54 UK Time. You will be awarded six tickets to each game for every £5 cash staked within the Pumpkin Patch room between Monday and Saturday the previous week. Prizes for these games will alternate between Love2shop Vouchers and Bingo Bonuses. You can acquire a maximum of 36 tickets per game for the Halloween Party Hour.

You will be notified prior to the game whether Roll On, 1TG, 2TG or Last Chance Saloon Scratchcard prizes will be credited to your Withdrawable cash balance or Bonus balance. Where winnings are credited to your Bonus balance, the amount of the bonus will need to be wagered four times on Bingo tickets before becoming withdrawable. 
For Full Offer Terms and Conditions please visit bet365 bingo website.