Café Casino Player Wins Progressive Jackpot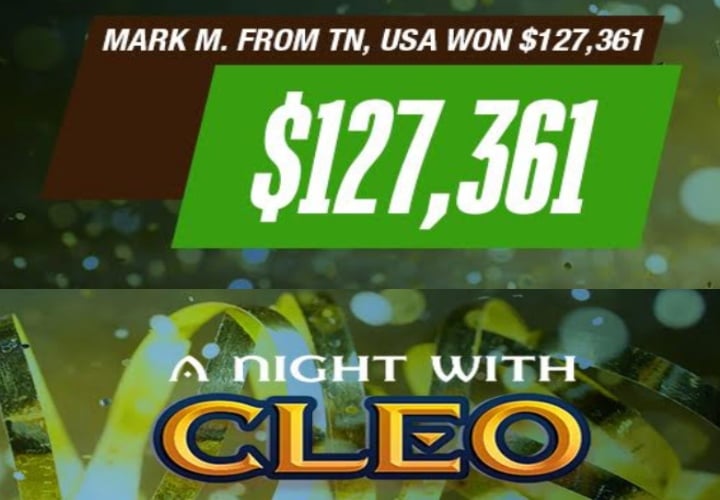 One of Café Casino's popular slots, A Night With Cleo, paid off in grand style last week. Online casino player Mark M. from Tennessee was the recipient of a huge sum of money. After staking a dollar, he spun the reels and won a 30-cent payout – not that exciting. But post-spin, the meaty progressive jackpot was released, and Mark M.'s bankroll was there to catch it. His big win totalled $127,361. Now the big question is, what will he spend the money on? The progressive jackpot is back up to $25,000 and on the rise. 

About Cafe Casino
Brand new to the online casino market, Cafe Casino is already gaining momentum. Their website quality, wide variety of games, and speedy customer service is appealing to any player. Exclusively available to American players and fully certified by the Kahnawake Gaming Commission, Cafe Casino is becoming one of the go-to casinos for players.
Creating an account is simple for both beginner and advanced bettors. Within 48 hours, you can have your account set up, identity verified, and you're ready to bet. Cafe Casino is comparable to any other betting site in regards to the personal information they require. It helps that their customer service representatives are extremely helpful and efficient!
Though they have very few deposit options at Cafe Casino, they accept Mastercard and Visa – two of the most common credit card brands worldwide. Luckily, pre-paid credit cards can be purchased just about anywhere around the world. Cafe Casino also accepts Bitcoin, which is safe, reliable and makes it easier to transfer money in a short amount of time.