Exciting Low Cost Bingo at CyberBingo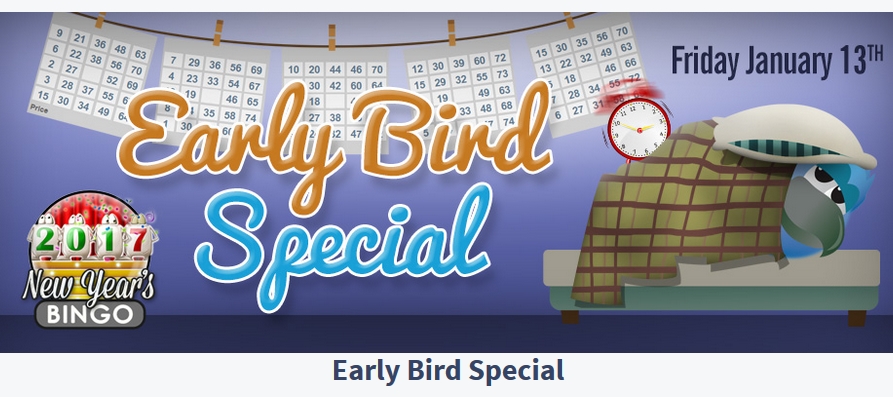 At CyberBingo we've got fantastic cash prizes to be won by CyberBingo early birds when they join in the bingo fun on Friday January 13th playing at Early Bird Special. This exciting, bingo event starts at 3:00PM EST in the New Year's Bingo room and is full of all CyberBingo players favorite low cost bingo games with Fantastic cash prizes and incredibly low card costs of only $0.25 a card, every game.
Join your bingo roomies for low-cost bingo fun between 3:00PM EST and 5:00PM EST as we play 2 hours filled with back to back low cost bingo games with fantastic cash prizes of up to $2,500 to be won.
$150 Guaranteed pots for only $0.25 a card
$25 starting games at only $0.25 a card
$2,500 Coverall Min $25 games at $0.25 a card
CyberBingo are rewarding at Early Birds with an unmissable Buy 3 Get 2 Free offer on all cards in Early Bird Special. Select 5 cards of your choosing and only pay for 3!
Can't make it to CyberBingo Early Bird Special?
Why not pre-order you cards in advance and you'll still receive Early Bird Special Buy 3 Get 2 Free offer on all your cards!