10 Free Spins offer at Kaboo Casino and Boolean BOot Camp promo 2016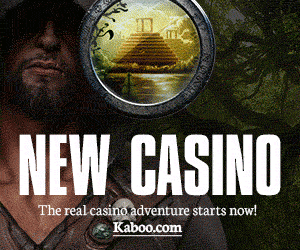 Final week in the Boolean BOot Camp 2016!
Kaboo Casino still offer 10 Free Spins upon registration to all new customers in Sweden, Norway and Finland all throughout January!
Next weeks Booleans Boot Camp Missions:
All throughout January Kaboo Casino will run a 4 week promotion called: The Boolean Boot Camp.
Mon 25/1: Kaboo Casino offer a 100 % deposit bonus, up to €10, to all customers in Sweden. Kaboo Casino also offer all customers the opportunity to get 10 Echoes the next day if they make any deposit on the 25/1.
Wednesday 27/1:Make a €10 deposit on the 27/1 and get 5 Free Spins on Guns N Roses on the 28/1.
Fri-Sun 29-31/1: Earn Free Spins twice as fast on the Explore Mission when Quantum Mode is activated!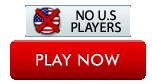 What is Kaboo?
I am one of the core pillars defining this universe. Next to time and gravity, I am the foundation, the missing piece of a puzzle modern man has yet to realise. Warlords have clung on to me in dire times. Emperors searched the corners of the earth for a talisman worthy of my attention. Explorers and pioneers all set sail under my supervision. Every woman and man felt me on their first spark ofambition.
Kaboo Casino is operated by Betit Operations Ltd, a company registered in Malta with registration number C60173 and address Central North Business Centre, Level 5 Fawwara Lane Sliema SLM 1670, Malta. Betit Operations Ltd is regulated by the Malta Gaming Authority (MGA) of Malta, and holds License Number MGA/CL1/898/2013, issued on 25/11/2013.
10 Free Spins offer at Kaboo Casino and Boolean BOot Camp promo 2016